Try Out The Best Bad Word Filter API For Free In 2023
Are you looking for a tool to filter out bad words on your website or app? You should try this Bad Word Filter API that offers a no-charge plan!
When you're writing for an audience with a wide range of ages, it's important to be mindful of your language. You wouldn't want to offend anyone or use words that are inappropriate in front of children, right?
That is why there are some tools that can help you avoid using bad words in your content. These tools are called word filters and they can detect if a word is offensive or not and then either remove it or replace it with something else. 
There are many ways you can use these tools. You can use them in your email client to filter out swear words, in your word processor to automatically correct spelling mistakes, or even in your browser to block ads with offensive language.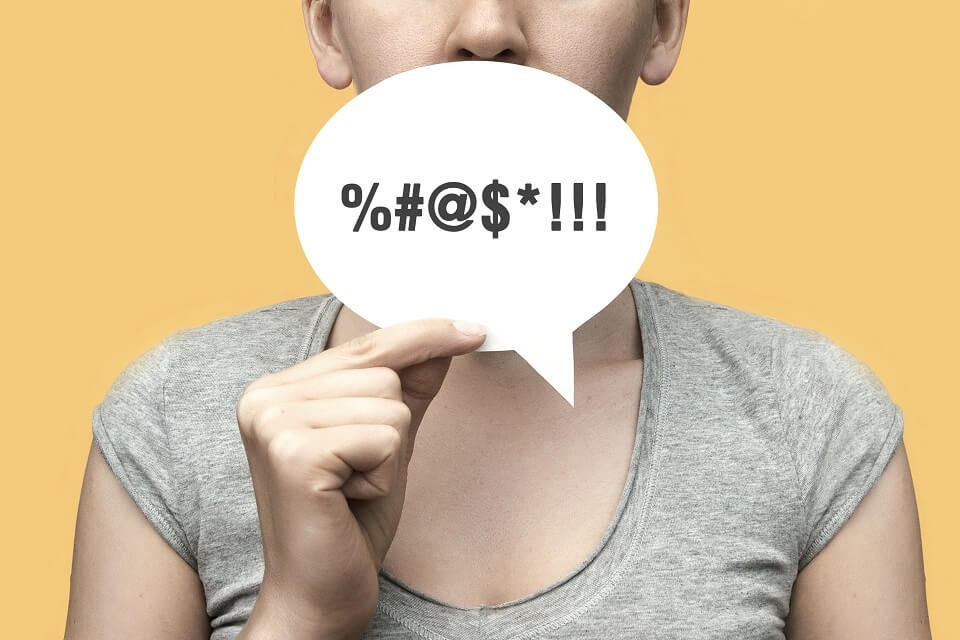 There are many different kinds of filters available, but the most common type is a word filter API. This is a piece of software that can be used by anyone to filter out offensive words from text. It works by scanning the text for offensive words and then either replacing them with another word or simply deleting them altogether.

There are many benefits to using a word filter API. First, it can help you avoid embarrassing mistakes or misunderstandings by automatically filtering out offensive words. Second, it can help you avoid using offensive language yourself by giving you the option to automatically replace offensive words with another word or simply delete them altogether.
Word filters are also useful for companies that want to ensure their content is appropriate for all audiences. By filtering out offensive words, companies can ensure that their content is suitable for all ages and audiences.
So if you're looking for a way to filter out bad words from your content, we recommend you try this API: Bad Words Filter API.
This API can be used to filter out any of the bad words that you don't want to appear in your content. It's really easy to use and it has great features that will make your content better and more pleasant for everyone.

Just paste the text you want to filter. You will be receiving a new text with all the bad words removed. It's that easy!
What are the most common uses cases of this API?
This API is ideal for those users that receive user input and want to filter out bad words from it. 
Also, if you want to have a user-friendly interface where people can write what they want and get back clean texts, this is ideal for you. 
What are the most common errors that people encounter when using your API?
Most users encounter issues when not entering the API key correctly. If this happens to you, check if you're entering the correct key. 
Also, if the API returns an error saying it doesn't have enough permission, this means you need to upgrade it.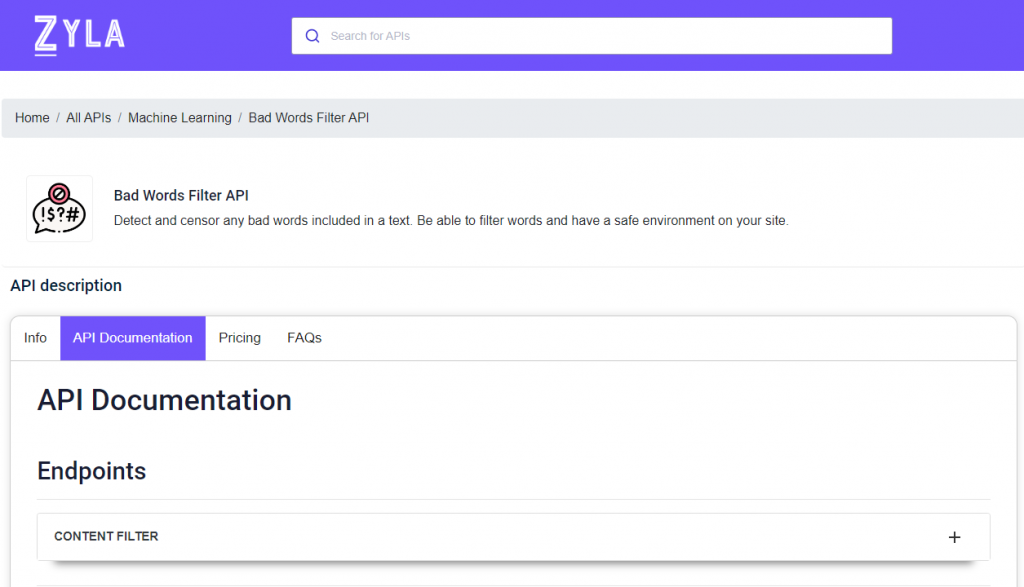 To make use of it, you must first:
1- Go to Bad Words Filter API and simply click on the button "Subscribe for free" to start using the API.
2- After signing up in Zyla API Hub, you'll be given your personal API key. Using this one-of-a-kind combination of numbers and letters, you'll be able to use, connect, and manage APIs!
3- Employ the different API endpoints depending on what you are looking for.
4- Once you meet your needed endpoint, make the API call by pressing the button "run" and see the results on your screen.