Best Video Games APIs You Can Use In Zyla Marketplace
Do you own or create content for a videogames website? or maybe you design Video Games? Are you a developer? Do you find it hard to get the right APIs to your Project? Are you familiar with Marketplaces and their benefits? Read this article to find out about the best Video Games APIs you might be interested in.
APIs for video games are essential in this booming and continuously changing sector. The Entertainment Software Association (ESA) recently conducted research that found 42% of Americans play video games at least three hours per week. Additionally, both online and offline video games are played by more than 150 million Americans.
There are always new products being developed for various audiences and interests, and this is mirrored in the growing number of relevant websites and blogs where consumers can learn about the most recent advancements, exchange stories, and purchase new videogames. These APIs support game-related initiatives and a richer user experience by enabling data interchange between websites that cater to video games. Descriptions, release dates, media, trial tests, and other data are supplied.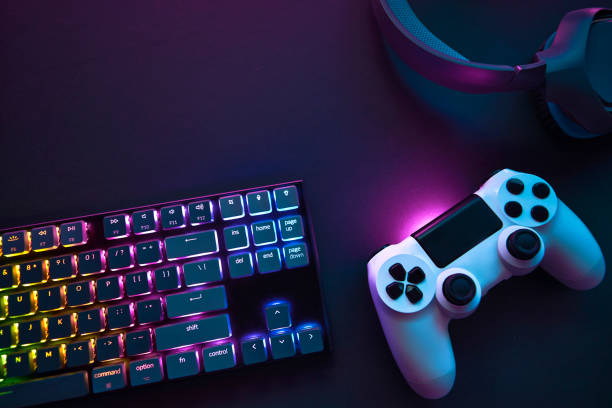 Why Use A Marketplace?
We can offer and demand in a market area, whether it be digital or physical. We'll locate products and customers who will select them. As the demand for digital goods has grown over the last few years, there have been more digital marketplaces. Due to the ability to compare products with their descriptions and user reviews, buyers enjoy this experience. Marketplaces are a crucial component of the business for those who develop projects and produce products.
API marketplaces give users the opportunity to quickly find and compare a variety of APIs. It is practical not only because of the wide range of choices, but also because all the API documentation is readily available, there is support available to answer your questions or guide you through the use of the API, and if needed, there is a prompt service for troubleshooting and problem solving.
A win-win situation designed to alleviate everyone's demands, API marketplaces offer API consumers a user-friendly experience while also being used by developers and companies to sell their useful inventions.
Among the vast number of API Marketplaces available you should consider exploring the offerings available on Zyla API Hub.
The Zyla API Hub enables users to connect to and utilize APIs. It is a simple public hub where providers of APIs can publish their goods for use by programmers and collaborators. Each API has a trial period that you can use. The APIs in the Zyla API Hub were carefully selected for their usability, dependability, and effectiveness. Also you can count on the support team that will be giving you first-level attention so you can get the solution you need ASAP.
More than 200 APIs are now accessible through the Zyla API Hub. Currently, this company works with international firms like Coca-Cola, Zoom, Allianz, Costa Coffee, and Zoom. These well-known businesses depend on Zyla API Hub solutions for high-quality service. Additionally, all customers have access to premium support. This implies that someone will always be willing to help you, regardless of what happens. Customer satisfaction is absolutely essential to this organization.
Some Of The Best Videogames APIs You Can Find On Zyla API Hub
This API allows users to retrieve information about superheroes and villains from various comic book universes. The API includes detailed data about each character, such as appearance, connections, power statistics, works. Some use cases might be: for stores selling comic books, publishers of hero/villain encyclopedia and similar, role-playing game.
Filter through an extensive player database of Football Manager 2023. You can, for example, return every player from England that is under 23 years old, has 15 Pace and Acceleration, with a Potential Ability of 160 or more that is available for less than $30m.
This API will provide you with the best offers for the games you or your users are looking for. Receive an extensive list of pages from where those games can be bought. Just pass the game that you are looking for, and get a list of all prices related to that game and the shops that sells it. Get the best deals for the games you want. Be able to detect on what pages a game have the best offers.