3 APIs Personal Trainers Can Take Advantage Of
Are you looking for the best fitness tracker APIs in the market? If so, here are 3 of the best APIs you can take advantage of!
Fitness trackers are now a common sight on the wrists of many people. These devices are worn on the wrist like a watch and monitor various aspects of one's health, such as heart rate, blood pressure, and calories burned. They can also be used to track the distance traveled, speed, and elevation.
These trackers are typically worn all day long so that they can monitor how active you are throughout the day.
Some fitness trackers even have built-in GPS functionality so that you can track your route when running or cycling. In this article, we'll discuss the benefits of using these APIs and show you which ones are the best for personal trainers.
Why Should You Use A Fitness Tracker API?
There are many benefits to using a fitness tracker API. First, it allows you to easily access and integrate fitness tracker data into your own app or website. This data can then be used to provide users with a better experience, as well as help you better understand your users' needs and behaviors.
Second, an API can help you avoid having to develop your own fitness tracker from scratch; which can be a costly and time-consuming process. And last but not least, an API can help you improve the accuracy of your app or website; by providing you with reliable and up-to-date data.
Any amount of exercise is better than none at all. Start with something cozy and delightful. Take your pulse to determine your desired heart rate, which is about 80% of your "maximum heart rate." As you become more accustomed to exercising, try to exercise within your target heart-rate range to maximize your benefits.
However, consult your doctor before beginning. It's possible that not everyone can work out at 80% of their ideal heart rate. If you take any medications or have specific medical issues, this is especially true for you.
Exercise with a friend is more fun than exercise by yourself. You might find it easier to stay motivated to exercise when you have a workout buddy. You will be far less likely to cancel a workout appointment if you are aware that someone is expecting on you to show up.
Additionally, you'll have someone to celebrate your fitness accomplishments with. To avoid being hurt while exercising, refrain from attempting to do too much, too soon. Start by doing something relatively easy for you, like walking. Do it for a few minutes several times per day. Gradually increase the workout's duration and intensity. Over several weeks, increase your walking distance and pace, for example.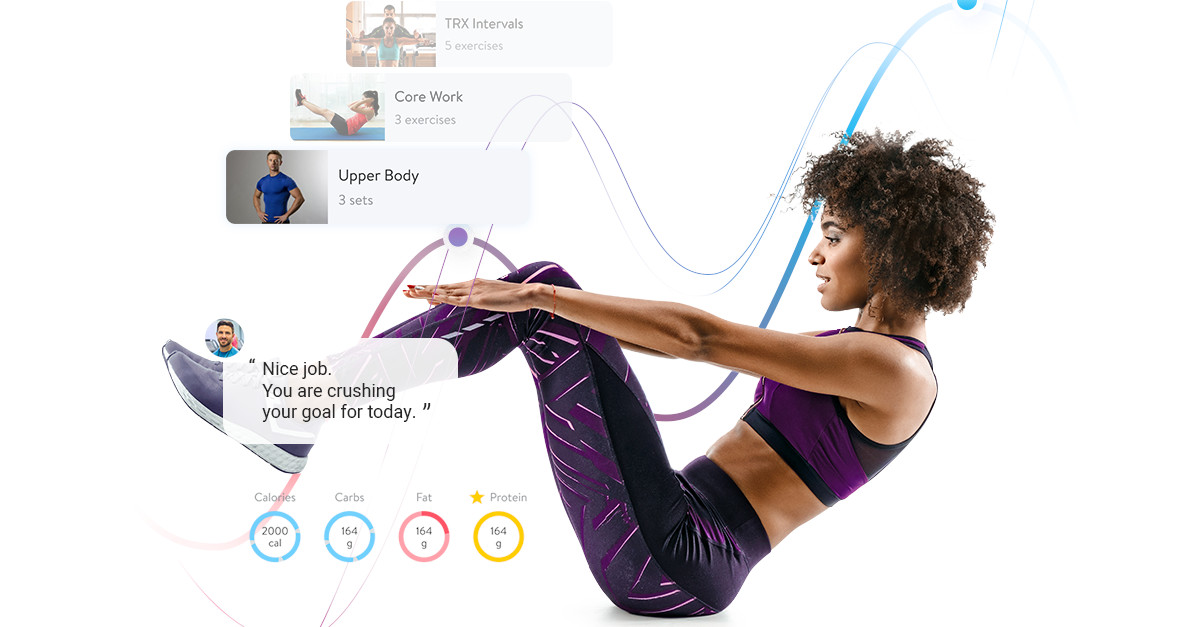 Why Workout?
Exercise is a powerful remedy. Exercise is a crucial part of leading a healthy lifestyle. Exercise can improve your energy and strength while assisting you in managing stress and avoiding health problems. Additionally, it can aid with appetite management and appropriate weight maintenance. Physical fitness has numerous advantages for everyone.
Which Fitness Tracker APIs Are The Best?
The exercise database contains more than 1300 workouts, each with its own exercise statistics and animated demonstrations. Depending on the body area you choose to target, this Fitness API will offer you access to activity data. It will also provide the equipment needed for such an exercise. Obtain an animated gif that shows you how to complete the exercise.
When you filter by a body part or piece of equipment, you will get the target body part of an activity combined with an animated gif showing you how to accomplish it. You could create a fitness app that shows users how to use the Exercise Data API and provides them with access to data about their workouts.
Since this database is continuously updated with new exercises, you will always have access to the most latest material. You only need to enter the exercise's name into the database to get a list of exercises that match your search, making it incredibly easy to use. In addition, if you don't know the name of the exercise, you can input a URL containing the exercise's pictures, and it will return a list of exercises that match those photos.
Google Fit is an open platform for storing fitness data from wearables or mobile applications. On the platform, developers may create fitness applications, and users can manage their fitness information. The platform comprises a sensor framework, an Android and REST API, authorisation controls, and a cloud service (the Fitness store) for data storage.
Users can gather, store, and reference fitness data using the Google Fit REST API to develop third-party fitness applications. The API can be used to generate, get, list, aggregate, remove, and modify datasets. The API allows for the tracking of sessions over various time frames.
Apple's HealthKit API allows the iOS Health app and other health and fitness apps to exchange data. Thanks to HealthKit, all of the health and fitness apps for iOS devices can be found in one location. Customers now have more control over their fitness and health thanks to this. Healthkit attempts to offer data for medical purposes while preserving the user's privacy and control.
Fitness and wellness applications are being used by more individuals than ever. These APIs enable the development of applications that track calorie intake, find the best running paths, inspire users, and more. Applications for fitness are increasingly important in people's wellness regimens all across the world.
There was probably a nearly 50% spike in global downloads of fitness applications in 2020 due to the fact that physical gyms and fitness studios were closed for a portion of the year. The mobile app market is ripe for innovation.